The Japanese Phoenix Collection Brochure
BK20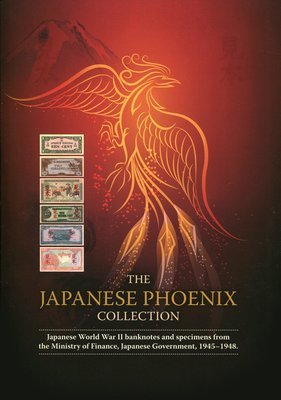 Books
Size: A4, 24 pages, full colour.
This brochure showcases a collection of Japanese World War II banknotes and specimens from the Ministry of Finance, Japanese Government, 1945–48 known as The Japanese Phoenix Collection.
The brochure has been compiled for researchers and collectors as a record of banknotes discovered in late 2017.
Limited quantity available.