Oceania - Peace pound - 2018
O01S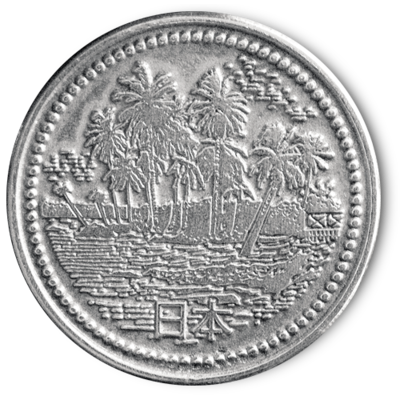 Peace Tokens
The design of the Oceania Peace pound has been inspired by The Japanese Government pound notes, issued in Oceania in World War II.
The beach scene illustration was hand-drawn by Brisbane-based designer, Gregory Hale. He used original Japanese Government notes, often referred to as Japanese Invasion Money, as his reference to faithfully recreate the illustration.
The beach scene with palm trees was common on all Japanese Invasion Money made for Oceania in World War II. This design was hand-drawn from an original Japanese Government one pound note.
Soldiers returning from the war in the South West Pacific brought back one pound notes as souvenirs and alleged proof of an imminent invasion of Australia.
This is a must for collectors of Japanese Invasion Money from World War II.
Each token is supplied in a coin capsule along with a descriptive card and envelope.
Size: 34 mm diameter x 2 mm. Antiqued finish.
Proudly designed and manufactured in Australia.