Netherlands East Indies - 2018
N01S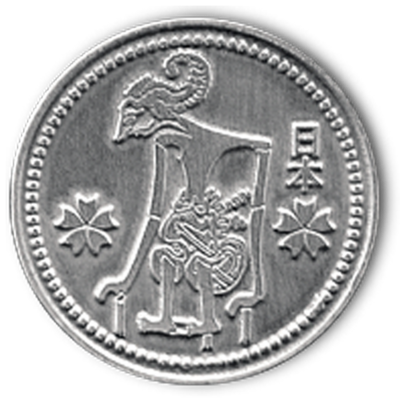 Peace Tokens
New Release 2018
The design of the Netherlands East Indies Peace gulden has been inspired by The Japanese Government coins, issued in World War II.
The Arjuna illustration was hand-drawn by Brisbane-based designer, Gregory Hale. He used an original Japanese Government 10 sen coin as his reference to faithfully recreate the illustration.
Arjuna is a character from a traditional Javanese wayang kulit (shadow puppet) fable. Japanese coins featuring Arjuna were minted in 1943 and 1944. Many of these mysterious coins were lost at sea en route to Java, making them rare and valuable to collectors.
This is a must for collectors of military numismatics, occupation currency and Japanese Invasion Money from World War II.
Each token is supplied in a coin capsule along with a descriptive card and envelope.
Size: 34 mm diameter x 2 mm. Antiqued finish.
Proudly designed and manufactured in Australia.