The Collector's Guide to Japanese Invasion Money 2nd Edition, 2019
BK2019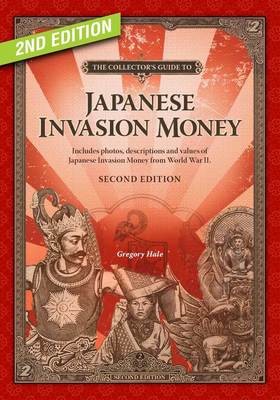 Books
Limited quantity available.
This book is a culmination of more than ten years of research and study in military numismatics, culture, psychology, art and design.

It is essential for collectors and dealers and includes:
Quantities, blocks and detailed values
Numerous photos of bank notes and varieties
Reference codes from the Standard Catalogue of World Paper Money and The Catalog of Japanese Coins and Bank Notes to assist collectors in identifying notes and varieties
A new grading guide specifically for JIM and a quick reference table to assist with self-grading
Specimen and counterfeit detecting information
Updated collectors' tables including newly discovered blocks and numbers and hard-to-find blocks and serial numbers highlighted.
This book provides a snapshot of JIM in World War II, beyond a catalogue and reference book. It provides an 'experience' through stories of the day, propaganda, newspaper articles, artwork and details the introduction and the aftermath of Japanese Invasion Money.
Forewords by John Dunlop, son of Sir Edward 'Weary' Dunlop and Tony James.
This book is destined to be the world's leading reference on Japanese Invasion Money.
Size: A4
Full colour
Pages: 220
Author: Gregory Hale
Printed in Australia
'The first edition was the entrée, this is the main course.'
- Tony James, prominent Australian military numismatist and historian.